The Name to Trust for Flooring in Lansing, MI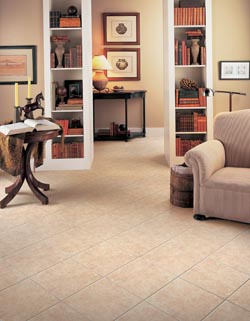 Flooring is the very foundation of your home's interior decor. Not only is it the largest surface area in any room, but it is also the first thing that many people notice upon entering the space. If you have beautiful floors, the rest of your home's look seems to fall into place. Damaged and worn floors, on the other hand, bring down the beauty and value of the entire home.
Fortunately, Flooring America Carpet Studio is here for you. With us on your side, you won't have to go out of your way to find the beautiful flooring in Lansing, MI, you need. Turn to us for:
Pay a visit to our flooring store today to view our impressive catalogue of gorgeous surfaces from the most trusted brands in the industry. Regardless of whether you're looking for something timeless and traditional or modern and sleek, we have the options you need.


Maintain Your Floors Well for Optimal Results
Given how much space floors take up, it is imperative to keep them in the best condition possible. Our floors are designed to hold up to all the wear and tear you can inflict on them for years. But, not even the strongest of materials are immune to damage. If left uncared for, your floors would degrade over time.
That is why it is so essential to practice routine maintenance to ensure that you're getting the best value possible from your new floors. Talk to one of our home flooring experts today for the advice and information you need to care for each of the different type of styles and materials we offer. There are so many different styles out there that you may be caring for your floors wrong and not even know it.


All Your Floor Needs Under One Roof
As a member of one of the largest nationwide networks of floor retailers, Flooring America Carpet Studio has the resources needed to handle any request you might have. Our selection is vast, our quality is unbeatable, and our customer service is second to none. With us on your side, all of your flooring dreams will come true.
When it comes to flooring installation, our team has you covered. We offer comprehensive installation services from the finest contractors in the area. Your floors will look great and last for years when you turn to us for service.



Call our showroom today for the finest flooring available. We are proud to serve Okemos, East Lansing, Holt, Haslett, Lansing, Michigan, and the surrounding areas.